When I started losing my eyesight, I no longer concerned myself with how I looked. I needed to see.
I don't mind looking crazy because I'm focused on seeing. Watch the video and see if you get what I'm talking about.
Looking Crazy is OK In The GYM.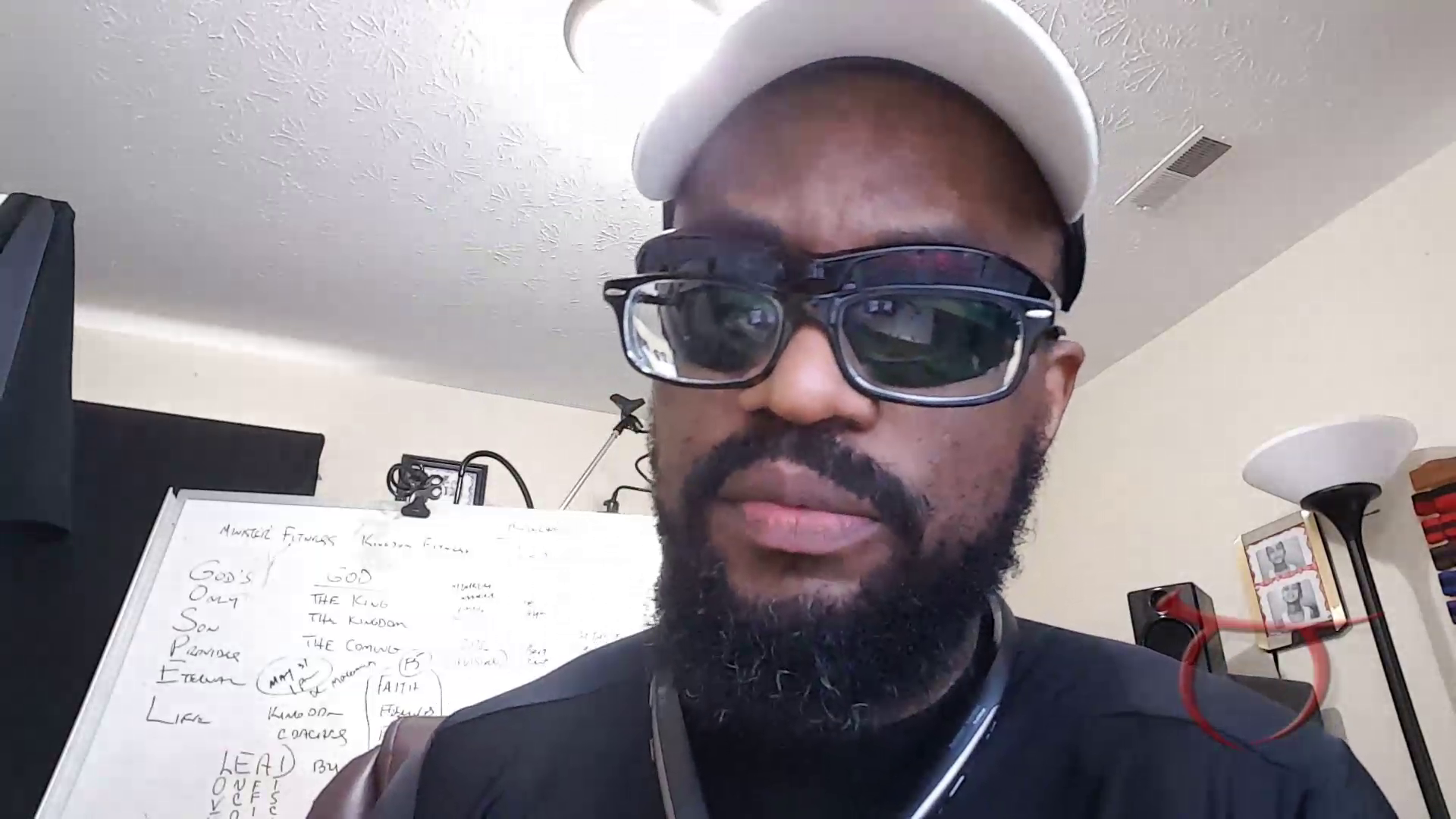 Image for Looking Crazy – Minister Taurus James
Not By Sight
For we walk by faith, not by sight.

2 Corinthians 5:7
I used to hear this verse used all kinds of ways. In context, the sentence appears as an aside or parenthetical or side note. It is not the central point or focus or big idea of this part of the letter. However, I find myself drawn to the hope that Paul expressed even in this side note.
Because of this Christ found in the Bible, I hope, even when situations and circumstances change in negative ways.
I do a lot of rambling in these videos, but the one point I want to drive home is that my hope is in Jesus Christ alone. I am simply pointint people to Chrsit.
Thought Questions
1. Which points did you find most impactful? Why?
2. What did the Lord reveal to you through this message? (Did you gain a specific insight into your life or ministry? What challenged you? Were you convicted of sin?)
3. How were you encouraged through this message? How can you use what you've learned to encourage someone else—in your personal life, at work, or at church—and equip them as a disciple of Christ?
4. How, practically, can you implement what you heard from this message in your life and/or ministry today? What will you do differently this week because of what you've just heard?
5. If you're struggling with your physical health, take the initial step of going to the doctor for a check up. Find a member of your church who loves working out and partner up with them—go on a run, bike ride, or weight train together. Allow exercise to be a method of discipleship.
Share
Minister Fitness uses AddThis share buttons so you can easily share your favorite content from this site to your Facebook, Twitter, and more.
To share this content on social media, click on the share icons. You will be prompted to connect your social media account if you have not already.
Thank you for sharing!