The Seven Starter Steps
Minister Fitness Seven Starter Steps to Get FIT and Stay FIT
You've taken the first step to Get FIT by receiving God's Gift - Jesus Christ. Congrats! Now, here are some of the next steps in your FITness journey. I call these the Seven Starter Steps to Get FIT and Stay FIT. These are DAILY Starter steps to help you keep your Focus and Intensity high over Time.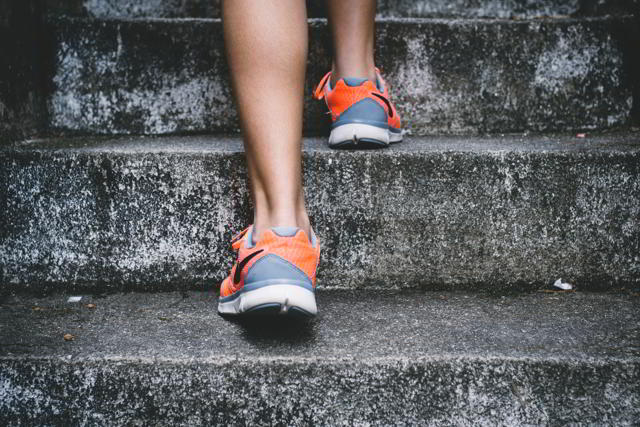 Image for The Seven Starter Steps –
Photo by Bruno Nascimento on Unsplash
1. Decide
Make up your mind to align yourself with God and to what God has designed you for.
Decide that you will accept God's Only Way to Get FIT and Stay FIT. Then, let nothing pull you away from finding out the specific purpose God made you for, and carrying it out.
2. Think FIT
Prepare yourself for success by changing the way you think about your fitness.
"Think FIT" is a short statement we use to FOCUS our thoughts on what we want to achieve.
F = Faithful
Be Consistent and Never Give Up.
I = Intentional
Be Deliberate, always "on purpose".
T = Teachable
Be Humble, always eager to learn.
Check out the Minister Fitness Basics for more on Think FIT.
3. Set Goals
Set specific and measurable goals for what you want to achieve. Make sure your goals are directly related to your purpose - what God built you for.
Generally speaking, God built you to Advance The Kingdom. So, any goal you come up with should point back to this purpose. This is how you can make sure that you stay aligned with God.
4. Watch What You Consume
In physical fitness, what you eat and how much you eat can sabotage your fitness efforts. Likewise, in Minister Fitness, what you consume can sabotage your fitness efforts.
5. Keep It Moving
Want to know the secret to weight loss? Here it is: Move more and consume less. Nothing complicated, and I just gave you the secret free of charge,while there are people going broke buying into diet programs and pills.
Jesus instructed his followers to pray, "Lead us...", which implies movement on our part. Of course, there is a time for rest. But remember, this is a journey - a faith walk - so keep it moving, as the Lord leads you through the power of the Holy Spirit.
6. Track Your Progress
You need to track your progress to see your progress. Keep a journal or diary, or even keep a video log of your daily progress.
7. Go Minister
Grow as you GO. Help others while you Get FIT and Stay FIT.
Become a part of our community of Christ-followers who are inspiring, influencing and impacting the world around them for God's Kingdom.
INSPIRE, INFLUENCE, IMPACT!
Kingdom Fitness Academy
See what's happening in our community and on our social media locations.
Members Area
Enter the Members Area
Share
Minister Fitness uses AddThis share buttons so you can easily share your favorite content from this site to your Facebook, Twitter, and more.
To share this content on social media, click on the share icons. You will be prompted to connect your social media account if you have not already.
Thank you for sharing!