The Kingdom by Michael Fletcher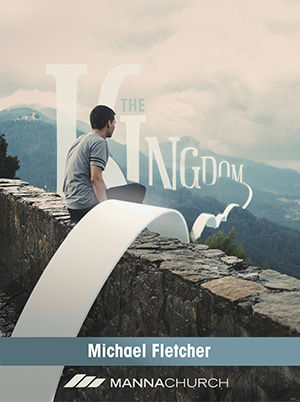 Image: – The Kingdom is a small group bible study by Michael Fletcher found on RightNow Media. – Minister Fitness
The Kingdom is a small group bible study by Michael Fletcher found on RightNow Media.
The Kingdom is a 6-week journey from Genesis to Revelation, discovering the epic theme that unites the entire Bible—the Kingdom of God. It's a story of violence and peace-of intrigue and romance-of revolution and redemption. It's a story as ancient as time itself...and this mighty saga includes us all.
I was excited when I found this small group study on the Kingdom of God by Michael Fletcher. The timing was perfect and my group was receptive to me leading/facilitating the study.
This is a powerful, transformational look at the Kingdom of God that really did change the way I see God's Kingdom and the position He has given mein it, through Jesus Christ, The King.
---
Share on social media
Minister Fitness uses AddThis share buttons so you can easily share your favorite content from this site to your Facebook, Twitter, and more.
To share this on social media, click on the share icons. You will be prompted to connect your social media account if you have not already.
Thank you for sharing!