The Great Mobilization
The Great Mobilization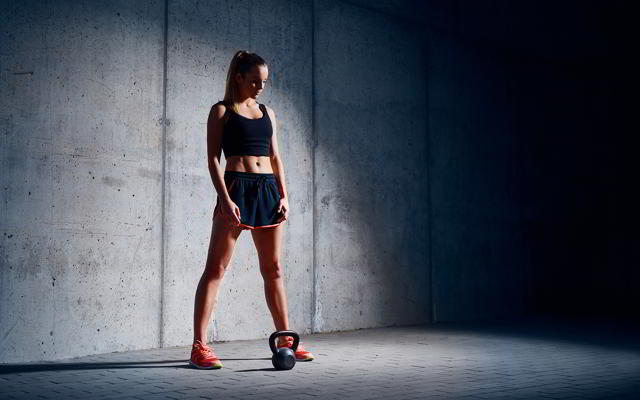 Image for The Great Mobilization –
Ephesians 6:10-20 New International Version (NIV)
10 Finally, be strong in the Lord and in his mighty power. 11 Put on the full armor of God, so that you can take your stand against the devil's schemes. 12 For our struggle is not against flesh and blood, but against the rulers, against the authorities, against the powers of this dark world and against the spiritual forces of evil in the heavenly realms. 13 Therefore put on the full armor of God, so that when the day of evil comes, you may be able to stand your ground, and after you have done everything, to stand. 14 Stand firm then, with the belt of truth buckled around your waist, with the breastplate of righteousness in place, 15 and with your feet fitted with the readiness that comes from the gospel of peace. 16 In addition to all this, take up the shield of faith, with which you can extinguish all the flaming arrows of the evil one. 17 Take the helmet of salvation and the sword of the Spirit, which is the word of God.
18 And pray in the Spirit on all occasions with all kinds of prayers and requests. With this in mind, be alert and always keep on praying for all the Lord's people. 19 Pray also for me, that whenever I speak, words may be given me so that I will fearlessly make known the mystery of the gospel, 20 for which I am an ambassador in chains. Pray that I may declare it fearlessly, as I should.
EPHESIANS 6:10 STRATEGY
"Be STRONG IN THE LORD and in the POWER of HIS MIGHT."
"FINALLY," – There is something before this!
GENUINE POWER is FROM GOD
STRENGTH is FROM GOD
GOD has made HIS STRENGTH and POWER available to YOU in CHRIST JESUS in order for YOU to make the most of every opportunity (to test the limits of your STRENGTH in the way of Jesus Christ while relying on the POWER of the HOLY SPIRIT of GOD) to get things done (MISSION).
The Command:
Faith (dependence on self and others).
Belief in a positive outcome.
Mature outlook (things which happen to me are not the end of the world).
Forgiveness for myself and others.
Conviction there is something beyond myself.
Bonding (sensitivity to needs of others).
Trust (confidence in self and others).
The Challenge:
It is NOT easy
Affirms and supports others.
Respects others.
Has a sense of trust.
Has a sense of play and humor.
Has a sense of shared responsibility.
Has a sense of right and wrong.
Has a strong sense of family in which rituals and traditions abound.
Contributes to a balance of interaction among group members.
Shares a (belief) core.
Respects the privacy of others.
Values service to others.
Fosters family table time and conversation.
Shares leisure time.
Admits to and seeks help with problems.
The Church = The Body = The People Who GO!
Personal Transformation
Christ Transforms Instantly
Transformation is also a process
Value clarification experiences.
Liaison with community and family support agencies.
Accommodation of religious practices.
Study and meditation groups.
Referral to installation and community support agencies
Group/Unit.
Human self development activities.
Moral leadership training.
Team building.
Workshops/seminars on values and value clarification.
Chaplain-led study and meditation groups.
Memorial services.
Integration of ethical, moral, and value aspects into professional development.
Community Activities.
Religious services and education.
Involvement with organizations dealing with spiritual values or religious beliefs.
Volunteer service.
Value/ethical materials available through chapel, installation library, and other sources.
Professional Development.
Professional Army ethic.
Soldier-team development.
Military professional development.
Moral leadership.