The Basics
Minister Fitness Basics - Think FIT
"Think FIT" is one of the Minister Fitness Basics because action comes from thought. What you think and how you think impact what action you take.
Action is the ultimate aim of everything here at Minister Fitness because the main purpose is to Advance The Kingdom.
Advance The Kingdom of God on the earth! That's a charge that requires Focused, Intense action over Time carried out by Faithful, Intentional and Teachable followers of Christ, The King.
But it all starts with what and how you think.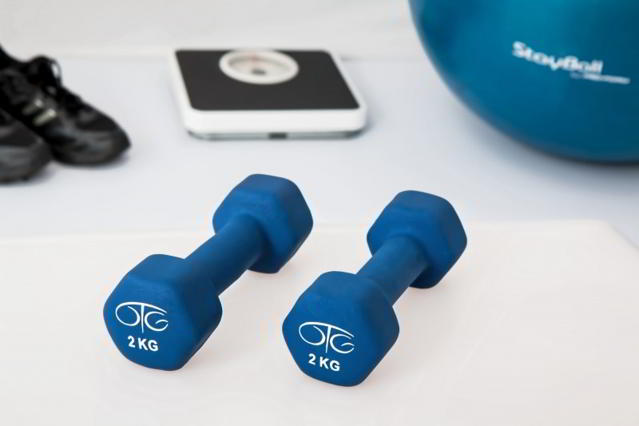 Image for The Basics –
Think "FIT"
That's right. Think "FIT":
F = Faithful
Be Consistent and Never Give Up.
I = Intentional
Be Deliberate, always "on purpose".
T = Teachable
Be Humble, always eager to learn.
Learn how Think FIT can help renew your mind and change your life.
But Wait!...There's More...
Make up your mind to align yourself with God and to what God has designed you for. Decide that you will accept God's Only Way to Get FIT and Stay FIT. Then, let nothing pull you away from finding out the specific purpose God made you for, and carrying it out.
FIT Leaders and Followers
I read Dave Stewart's article, "How to Select F.I.T. Leaders", and was immediately inspired to create Minister Fitness, using the same "F.I.T." acronym.
From Mr. Stewart's article, I saw how he and his church used the "F.I.T." acronym to select leaders. Here at Minister Fitness, our efforts are focused on facilitating the making of FIT leaders and followers.
At Minister Fitness, we share the call to, "Go make disciples of all nations…", and we use fitness as the method.
The Minister Fitness Frame of Mind
"Think FIT" is used throughout Minister Fitness as a way to help you transform.
Romans 12:2
New International Version (NIV)

Do not conform to the pattern of this world, but be transformed by the renewing of your mind. Then you will be able to test and approve what God's will is—his good, pleasing and perfect will.
Minister Fitness is constructed with this verse at its core. Even the choesn title, "Minister Fitness", challenges you to think differently about the two words individually, and when they are used together.
"Think FIT" is the Minister Fitness frame of mind that will help you Get FIT and Stay FIT for God's Kingdom. How? That simple acronym will help you keep at the forefront of your mind the question of your complete, personal fitness for what God designed you for.
Are You FIT?
Are you Faithful?
Are you Intentional?
Are you Teachable?
The hope is that you will ask the question, "Am I FIT?" Prayerfully, that question will lead you to a desire and pursuit to Get FIT and Stay FIT for God's Kingdom.
Photo on Foter.com
Share
Minister Fitness uses AddThis share buttons so you can easily share your favorite content from this site to your Facebook, Twitter, and more.
To share this content on social media, click on the share icons. You will be prompted to connect your social media account if you have not already.
Thank you for sharing!