Kingdom Woman by Tony Evans
Kingdom Woman bible study by Tony Evans on RightNow Media
Kingdom Woman bible study by Tony Evans on RightNow Media.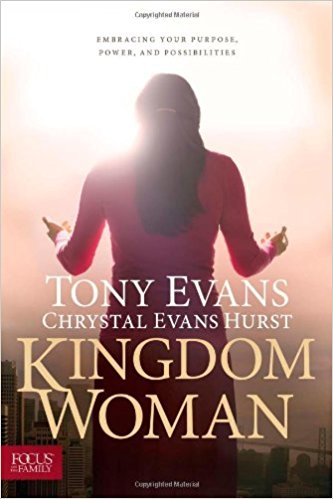 Image for Kingdom Woman by Tony Evans –
A kingdom woman gives the devil as much reason to fear as a kingdom man. She lives confidently in the knowledge that Christ died and rose for her so that she can experience the significance of the destiny to which she has been called. In Kingdom Woman, Tony Evans and his daughter, Chrystal Evans Hurst, remind women of their calling from God to be free,delivered,healed,and hopeful.
The authors bring insight that encourages women to correct distorted perceptions and understand who they really are in Christ-never setting for less when connected with the One who gives them hope. All believers are covered by God's covenant with Abraham. Evans and Hurst want women to know these rights and confidently claim and live by them. The new covenant offers more than a life of mediocrity. A kingdom woman is called and empowered to live a life of victory through Christ!
Share
Minister Fitness uses AddThis share buttons so you can easily share your favorite content from this site to your Facebook, Twitter, and more.
To share this content on social media, click on the share icons. You will be prompted to connect your social media account if you have not already.
Thank you for sharing!