Focus Bible Verse GOD The Spirit
Our God is The Spirit
Our God The Spirit. John 4:24 is a key Bible verse to help you focus on God, Get FIT and Stay FIT, here at Minister Fitness.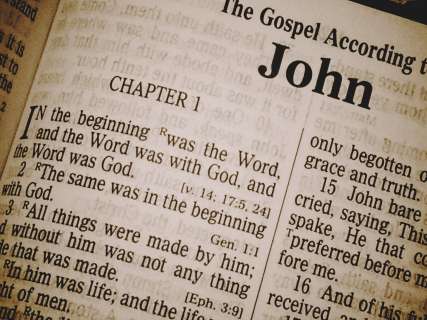 Image for Focus Bible Verse GOD The Spirit – Minister Taurus James
GOD: The Spirit
Our God is The Spiritof Life, of Love and every Spiritual Gift.
John 4:24

New International Version (NIV)

24 God is spirit, and his worshipers must worship in the Spirit and in truth."
GOD: The Great I AM
This is one way Our God reveals Himself.
Exodus 3:14

New International Version (NIV)

14 God said to Moses, "I am who I am.[a] This is what you are to say to the Israelites: 'I am has sent me to you.'"

Footnotes:
a Exodus 3:14 Or I will be what I will be
Share
Minister Fitness uses AddThis share buttons so you can easily share your favorite content from this site to your Facebook, Twitter, and more.
To share this content on social media, click on the share icons. You will be prompted to connect your social media account if you have not already.
Thank you for sharing!