Just a Thought with Coach T on Being Intentional - Catalyst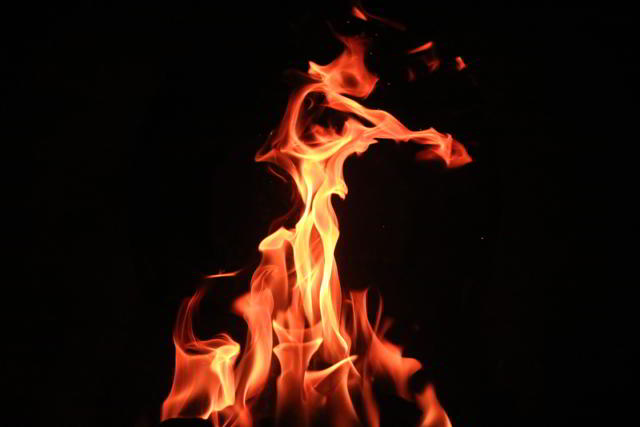 Image for Catalyst –
Just A Thought: Catalyst
cat·a·lyst
noun
- a substance that increases the rate of a chemical reaction without itself undergoing any permanent chemical change.
- a person or thing that precipitates (bring about, bring on, cause, lead to, occasion, give rise to, trigger, spark, touch off, provoke, hasten, accelerate, expedite, speed up, advance, quicken, push forward, further, instigate, induce) an event.
"the governor's speech acted as a catalyst for debate"
One Word in One Prayer
Last year (2018), God gave me the word "LEAD" as my "one word" in the first prayer meeting of that year. As the year progressed, I could see where God invited me to share in His work as He provided me opportunities to LEAD others for His purposes and glory.
This year (2010), God gave me the word "CATALYST" in the first One Prayer meeting of the year.
I see it like this...
Notice that I mentioned "as theyear progressed, I could see..." When God gave me the word LEAD, I didn't see how, where or when. I received the ansewrs to these questions AS I MOVED WITH GOD throughout the year. Why is this important?
Physically, my current eye condition has me in a broad categoryoften described as low vision or vision impaired. Without getting too technical/medical, I see better when I am moving and when objects are moving. This is because my peripheral vision is still very good, even though my central vision is "veiled/blocked".
Look at God! One part of my eyesight diminishes, but my mind adapted quickly to use the other part of my eyesight as the primary way of seeing. Praise God! You may not understand it, but this is major for me in my faithwalk with God. I am reminded through my physical condition that I must MOVE TO SEE GOD. Put another way, I SEE GOD IN MOTION. Yes, those are two different statements with different meanings, but they both apply.
Seeing God In Motion
Personally, I must move to see God. It's deeper than seeing. Trust and Understanding are two major gains Ihave experienced in my faithwalk with God during thistime of eyesight loss. Like many people, I use the statement, "I see", I to indicate that I understand something. In my case, God is increasing my ability to "see" Him while using eyesight loss.
God is The Revealing God, as He has shown from Genesis through Revelation. He wants to be seen.
He is also the God of Motion. No, that's not scripture, but it should be common sense. Why? Think about it! Since The Creator God Created all things we see and cannot see, everything hasbeen moving! Even when we say we are still, we are moving. We are on a planet that is constantly rotating and revolving (at the same time), while in a solar system, galaxy and universe that are all in motion! Our God is the God of Motion!
So, Seeing God in Motion is as simple as looking for Him. I didn't say it was easy, though.
Remember, Think FIT!
The "T" in FIT stands for TEACHABLE. In order to be TEACHABLE, you must be HUMBLE. HUMILITY is not so easy to master. From my personal faithwalk, I couldn't see God without HUMILITY. But the Faithful (F) and Intentional (I) actions of obedience (as pointed out in His Word) are also required to see God.
What if I take on the sttitude that I Will Not Lose anyone God connects me with in this faith walk. Takes on a different meaning? Or can you see it in this different way?
See, what I'm saying is that I will give all i can, and even give up all I can, to keep the connections, the relationships that God has ordered for me. WhatI'm saying to my brothers and sisters in Christ is, "I Will Not Lose...YOU."
What if...
Just a thought.
Remember: Not By Sight
For we walk by faith, not by sight.
2 Corinthians 5:7
This verse became more meaningful to me when I started losing my eyesight. by the grace of God, I see myself in a faith walk relationship with Jesus, The Christ. While I am losing my physical eyesight, I am gaining vISION in more ways thanI can explain.
It is my prayer that you grow to know Jesus Christ and make Him known.