Media: Coach T (Taurus James) discusses Belief In The GYM and how what we Believe is only part of the fitness equation. –
BELIEF In The GYM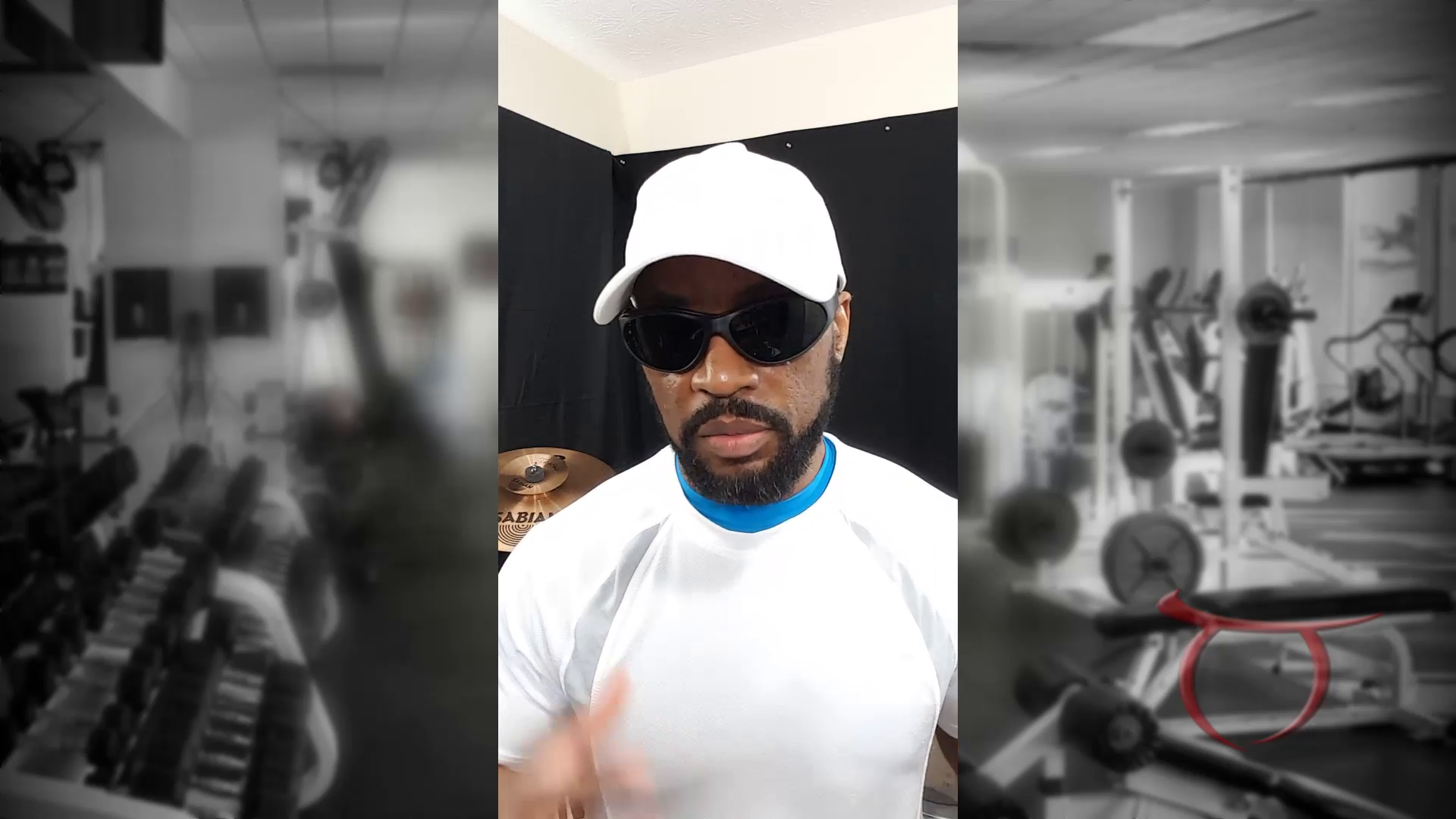 Image: – Coach T (Taurus James) discusses Belief In The GYM and how what we Believe is only part of the fitness equation. – Minister Fitness
Minister Fitness in The GYM with Coach T (Taurus M. James)
What you BELIEVE In The GYM is only part of the equation.
Coach T discusses Belief In The GYM and how what we Believe is only part of the fitness equation.
BELIEVE...
A quick lookup using Google provided the following:
be·lieve
b?'lev

verb

1. accept (something) as true; feel sure of the truth of.

"the superintendent believed Lancaster's story"

synonyms: be convinced by, trust, have confidence in, consider honest, consider truthful

2. hold (something) as an opinion; think or suppose.

"I believe we've already met"

synonyms: think, be of the opinion that, have an idea that, imagine, suspect, suppose, assume, presume, take it, conjecture, surmise, conclude, deduce, understand, be given to understand, gather, fancy, guess, dare say;
Belief, Alone, Is Not Enough
It is easy to find inspiring images on the Internet with the message, "Believe." - as if that is all there is to it.
Don't get me wrong. It is good to believe, especially In The GYM.
The truth is, In The GYM - God You Mission - BELIEF, alone, is not enough.
"Faith without works is dead", James says.
Think about this: You can stand in a gym or weight room all day, saying that you BELIEVE you can lift 225 pounds. It does not matter until you take hold of the weight and attempt to lift it.
EXERCISE Your Faith
ACTION shows what you BELIEVE.
We show what we believe by what we do.
This is how we EXERCISE In The GYM.
Go minister
You are Always in The GYM.
Are You FIT?
To be fit is to be of a suitable quality, standard, or type to meet the required purpose. It is not enough to say that you are fit. It is not enough to appear to be fit.
Fitness requires Faithful action.
Fitness requires Intentional action.
Fitness requires that you remain Teachable.
Are you fit?
This is a question I continue to ask myself. I never really feel like I am fit to be a minister for Christ, but I continue to trust that He is making me what He wants me to be. Nevertheless, I use this question to examine myself periodically going to God and asking Him if I am fit for His purpose
Minister Fitness in The GYM with Coach T (Taurus M. James)
Always In The GYM with Coach T aka Rev. Taurus M. James
Video recorded: 11/22/2015 11:57 AM EST
Thought Questions
1. Which points did you find most impactful? Why?
2. What did the Lord reveal to you through this message? (Did you gain a specific insight into your life or ministry? What challenged you? Were you convicted of sin?)
3. How were you encouraged through this message? How can you use what you've learned to encourage someone else—in your personal life, at work, or at church—and equip them as a disciple of Christ?
4. How, practically, can you implement what you heard from this message in your life and/or ministry today? What will you do differently this week because of what you've just heard?
5. If you're struggling with your physical health, take the initial step of going to the doctor for a check up. Find a member of your church who loves working out and partner up with them—go on a run, bike ride, or weight train together. Allow exercise to be a method of discipleship.
---
Comments
---
Got something to say? Sign up or login to participate in the conversation.